Politicians rarely weigh in on what students are taught in school and usually act from a non-academic agenda when they do. The announcements of new AP African American Studies and Precalculus courses have attracted far more negative attention than honors classes typically do. Why? Amy and Mike invited educator John Moscatiello to unpack the controversies around new Advanced Placement programs.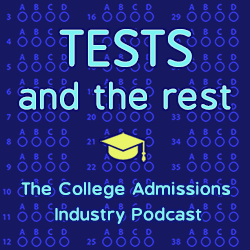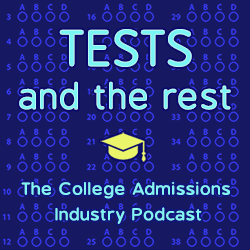 What are five things you will learn in this episode?
Why is the College Board introducing AP African American Studies and Precalculus courses?
Why hasn't this announcement gone smoothly?
What is the controversy around the AP African American Studies course?
What is the controversy around the AP Precalculus course?
What should we expect for these courses in the near future?
MEET OUR GUEST
John Moscatiello has been a leader in the education space for the past two decades. His career began at the Princeton Review, where he taught the SAT, ACT, SAT Subject Tests, AP Exams, ISEE, SSAT, SHSAT, GRE, GMAT, LSAT, MCAT Verbal, and TOEFL. At the Princeton Review, John went on to train hundreds of teachers, write content for 13 test preparation books, and work as a college admissions consultant. In his capacity as the National Director of Tutoring from 2007 and 2009, John managed thousands of teachers and tutors, supporting them with online professional development and the creation of an online community. From 2015 to 2016, John starred in more than 200 educational videos for the Princeton Review's SAT, ACT, and GRE self-paced courses.
John's academic career began as a Spanish major at New York University, where he realized the value of the AP Program by using credits to graduate a full year early. He then pursued graduate degrees in history from Fordham University and the University of Notre Dame, where he won awards for his undergraduate teaching. He was a Fulbright scholar to Spain in 2012 and worked at the Consejo Superior de Investigaciones Científicas (CSIC) in Madrid. John's academic research has been published in both English and Spanish. He currently teaches part-time at a private high school in Princeton, New Jersey.
John has supported thousands of students by building and implementing programs for underserved communities through the Peter Jay Sharp Foundation, TEAK Fellowship, NYC Service, Corporate and Social Responsibility at Proskauer Rose LLP, and the Aga Khan Development Network. John's tutoring and NGO work has taken him to more than 10 states and 25 countries around the world, especially in Europe, the Middle East, Central Asia, and East Africa. In 2018, John founded Marco Learning in order to address the lack of high-quality AP resources and to better support AP teachers and their students.
John previously appeared on this podcast in episode 241 to discuss The Future Of AP Exams.
Find John at https://marcolearning.com.
LINKS
Advanced Placement Program
Florida Officials Had Repeated Contact With College Board Over African American Studies
College Board: Our commitment to AP African American Studies, the scholars, and the field
RELATED EPISODES
CHOOSING BETWEEN AP AND IB PROGRAMS
HIGH SCHOOL COURSE SELECTION AND ACADEMIC RIGOR
CHOOSING HIGH SCHOOL MATH COURSES STRATEGICALLY
ABOUT THIS PODCAST
Tests and the Rest is THE college admissions industry podcast. Explore all of our episodes on the show page.
ABOUT YOUR HOSTS
Mike Bergin is the president of Chariot Learning and founder of TestBright. Amy Seeley is the president of Seeley Test Pros. If you're interested in working with Mike and/or Amy for test preparation, training, or consulting, feel free to get in touch through our contact page. We'd love to hear from you!