Better SAT and ACT Tests, Smarter Analytics with educators Sonya Muthalia and Neill Seltzer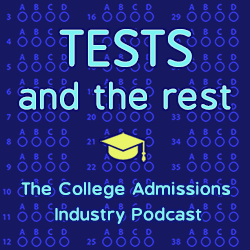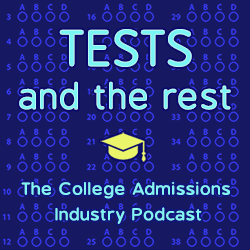 What are five things you will learn in this episode?
What is the story behind ScoreSmart?
How does ScoreSmart work?
Who is the ideal user for ScoreSmart?
How will ScoreSmart benefit both students and tutors?
What should someone curious about ScoreSmart know about it?
ABOUT SCORESMART
ScoreSmart is the brainchild of Sonya Muthalia and Neill Seltzer. The testing engines were a logical extension of the ScoreSmart test scoring app, which allow students to use their phones as an electronic bubble sheet while taking released SATs or ACTs. By leveraging students' phones, ScoreSmart is able to capture time per question, even on a pencil and paper test, which offers opportunities for performance analysis that were never been possible before the app came out.
The two newest releases from the ScoreSmart team are their digital SAT and ACT test engines. The ACT engine provides students who will be taking the real ACT online, a perfectly authentic practice environment and full-length practice tests. The SAT engine is section-level adaptive and mimics the content, test format, and testing environment of the upcoming new digital SAT. Both engines provide students with ScoreSmart's patented cutting edge performance analytics, including scores, par-time analysis, speed vs accuracy analysis, and student prep priorities.
The ScoreSmart app is available to all students who will be taking the current pencil and paper SAT or ACT. The scoring engines are available online to all students and tutors; tutoring companies in need of additional practice tests for their students who are preparing for the online tests can also utilize ScoreSmart as a white-label plug-in.
To learn more about ScoreSmart, please visit https://score-smart.com.
ABOUT THIS PODCAST
Tests and the Rest is THE college admissions industry podcast. Explore all of our episodes on the show page.
ABOUT YOUR HOSTS
Mike Bergin is the president of Chariot Learning and founder of TestBright. Amy Seeley is the president of Seeley Test Pros. If you're interested in working with Mike and/or Amy for test preparation, training, or consulting, feel free to get in touch through our contact page. We'd love to hear from you!