So many important factors converge in the college selection process, yet one of the most critical ones is far too often ignored. Amy and Mike invited college consultant Chris Wills to make the case for considering college financial fit first.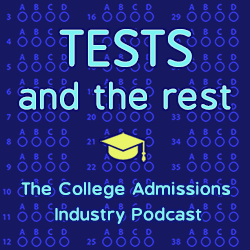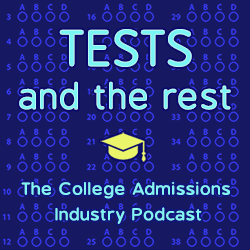 What are five things you will learn in this episode?
In what ways have the costs of college changed over the last few years?
Why shouldn't students wait to consider costs until after they are accepted?
What does prioritizing financial fit first look like?
Why do different schools offer different levels of aid?
At what point in the college process should applicants determine their budgets?
MEET OUR GUEST
As a college student, Chris Wills founded a company that helped millions of high school students transition to life after high school and has had a passion to help families with the college process ever since he and his parents made many mistakes and learned things the hard way.
Chris is now the President of College Inside Track, which helps families navigate the complicated college process, find the right fit and get the best price at the schools they are considering. Chris is a featured speaker at college admissions conferences around the country, and is a regular guest for major media outlets.
Find Chris at http://collegeinsidetrack.com.
LINKS
3 Tips For Having The College Money Talk
RELATED EPISODES
WHEN BORROWING FOR SCHOOL IS A BAD IDEA
THE PRICE YOU REALLY PAY FOR COLLEGE
MOST COMMON QUESTIONS ABOUT MERIT AID
ABOUT THIS PODCAST
Tests and the Rest is THE college admissions industry podcast. Explore all of our episodes on the show page.
ABOUT YOUR HOSTS
Mike Bergin is the president of Chariot Learning and founder of TestBright. Amy Seeley is the president of Seeley Test Pros. If you're interested in working with Mike and/or Amy for test preparation, training, or consulting, feel free to get in touch through our contact page. We'd love to hear from you!