AC/DC famously established that it's a long way to the top if you want to rock and roll, but even they probably had no idea how true that could be even when applying to music schools and programs. Amy and Mike invited educational consultant Christine Gangelhoff to clarify admissions considerations for musicians.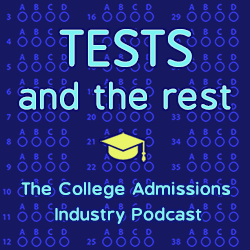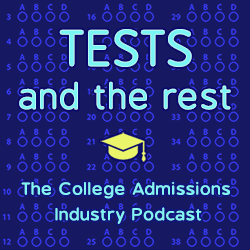 What are five things you will learn in this episode?
What are some important things to keep in mind when researching music programs?
What are some important factors for determining school or program fit?
How is the application process different for students majoring in music?
How can you evaluate the selectivity of a given music program?
What kind of prospects do music majors have?
MEET OUR GUEST
Christine Gangelhoff, DMA grew up in a large family on a small farm in rural Minnesota. As a first-generation college student with a passion for music, she forged her own path, finding innovative ways to fund her education and establish a successful career in the field of her dreams. She earned four degrees from colleges with renowned music programs – including Yale University, University of North Texas, and University of Minnesota – all funded through scholarships, grants, and student loans. Her career includes a diverse array of interests and achievements including work as a professor of music, performer, recording artist, arts administrator, published author and scholar, and educational and career consultant. She has a passion for helping young students to establish academic and career paths to achieve their musical goals and pursue their dreams.
Find Christine at mysoundpath.com.
LINKS
SoundPath Consulting
National Association of Schools of Music — List of Accredited Institutions
Musical America — 2022-23 GUIDE TO MUSIC SCHOOLS
Musical America — 2023 GUIDE TO SUMMER CAMPS, INSTITUTES & PROGRAMS
The National Association for Music Education
The College Music Society — resources for musicians' health
RELATED EPISODES
OVERLOOKED ASPECTS OF CAMPUS LIFE
MATCHING TYPES OF STUDENTS TO TYPES OF SCHOOLS
USING THE COMMON DATA SET
ABOUT THIS PODCAST
Tests and the Rest is THE college admissions industry podcast. Explore all of our episodes on the show page.
ABOUT YOUR HOSTS
Mike Bergin is the president of Chariot Learning and founder of TestBright. Amy Seeley is the president of Seeley Test Pros. If you're interested in working with Mike and/or Amy for test preparation, training, or consulting, feel free to get in touch through our contact page. We'd love to hear from you!