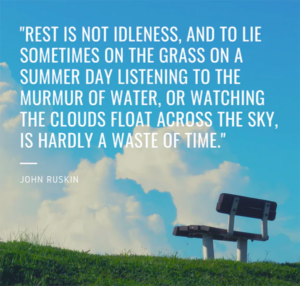 I've heard it said in many contexts that you can only work as hard as you rest. While the sentiment rings true, the question still begs, "What exactly does it mean to rest hard?"
The first week of September serves as an auspicious time to discuss the concept of rest for tutors. After all, the beginning of an academic year signals for most educators the start of a new crop of clients. The coming days also fittingly mark the celebration of Labor Day in the U.S., wherein we pay tribute to the contributions and achievements of American workers by extending our weekend!
Work is most definitely on my mind right now. While subject tutors may have had excess time on their hands while school was out, many of us who specialize in SAT & ACT prep have struggled with the opposite challenge. Not only have I been personally working with more students than usual this summer to manage demand, but I've been overseeing a lot of new and continuing projects, including a special newsletter for awesome tutors 😉
Overwork takes many forms and causes just as many problems. We should absolutely give ourselves regular breaks, get lots of quality sleep, and even book soul-nourishing vacations from time to time.
But I propose that we as educators also benefit from "noble leisure" as described by Aristotle. Rest, which is what we normally seek, is basically relief from work or activity. We rest when we sleep, sit down, or tune into some passive form of recreation. Leisure, on the other hand, describes a form of freedom we acquire when we create a space without work.
What makes leisure so much better than mere rest? Leisure is when we can really think, plan, and dream. The breaks between your daily students (if you get any) serve as periods of rest, during which you can eat, answer messages, and perhaps catch up on other tasks. These are not the moments when you are building your future success but just maintaining your present status. Rest is absolutely necessary but arguably insufficient for a satisfying career.
So, as we approach another lovely weekend, consider how you are going to balance work, rest, and leisure to your advantage during the new school year. And consider the words of banker, Liberal politician, philanthropist, scientist and polymath John Lubbock 1st Baron Avebury (clearly no stranger to work himself):
"Rest is not idleness, and to lie sometimes on the grass under trees on a summer's day, listening to the murmur of the water, or watching the clouds float across the sky, is by no means a waste of time." 
— Mike Bergin
Tutor Tastemaker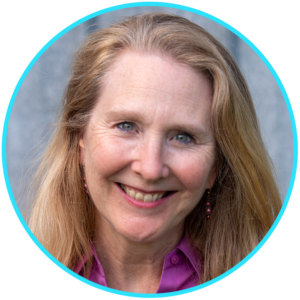 Susan Powers is a tutoring company owner/tutor based in Houston, Texas who focuses on SAT/ACT test prep and academic tutoring.
What are three resources your practice depends on?
Jobber (a CRM that manages communications and invoicing/payments), Forum score reports (which allow us to repurpose giant amounts of time in session to pinpoint what needs addressing), and Mathchops (which builds not only math skills but overall confidence in "I can do this" for each student).
What is one more resource you strongly recommend? 
National Test Prep Association: I've gained more new ideas about how to tutor and how to run my business from my association with NTPA than anything else I've ever done in this industry.
What is one insight every tutor should hear?
Getting the chance to imbue a new young adult with more self confidence and improved academic and life skills is a privilege to be savored.
Tutor Tips, Tools, and Thoughts
How to Rest as Hard as You Work
If the concept of a "rest ethic" intrigues you, listen to this thoughtful conversation.
Understanding forgetting
Forget everything you think you know about forgetting.
Mimetic traps
Do you know exactly why you are a tutor?
Four Key Tax Changes for Freelancers in the New Inflation Reduction Act
How do the new tax changes impact solo tutors and small practices?
5 Questions to Help You Make Edtech Decisions
Are the tech options you're using really working for you and your students?
Did you enjoy this issue of Tutor: The Newsletter? Get the next issue right in your inbox by subscribing below: