In communities across the United States, libraries deliver critical services to students and families on the road to college. Why do so few people recognize the essential role libraries can play in this process? Amy and Mike invited YA Librarian Deena Viviani to elucidate the role of libraries in testing and admissions.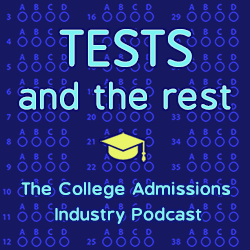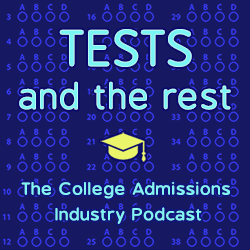 What are five things you will learn in this episode?
In what ways do libraries support students preparing for the SAT and ACT?

In what ways do libraries support students applying to college?

How can professionals best work with libraries to offer these services?

Do libraries welcome tutors and study groups?

Why do libraries offer services and programs typically associated with schools?
MEET OUR GUEST
Deena Viviani grew up in western New York with an older sister, younger brother, and parents who encouraged the creation of fictional worlds. She has a BS in Creative Writing and Communications from SUNY Brockport, and a Masters in Library Science from the University at Buffalo. By day she works as a Young Adult Services Librarian at the Brighton Memorial Library, and by night she dives into her manuscripts. Besides reading and writing, Deena is also a fan of traveling, Muppets, Project Runway, and baking gluten free recipes. She lives near her home town with her musician husband, curious daughter, and a large number of guitars, computers and, of course, books.
Find Deena Viviani at her author's website: http://www.deenalipomi.com/.
ABOUT THIS PODCAST
Tests and the Rest is THE college admissions industry podcast. Explore all of our episodes on the show page.