Many high school students dream about playing sports on the college level. However, entering the application and recruitment process with low grades and test scores can be a nightmare for even the most talented athletes. Amy and Mike invited educational consultant Jennifer Henson to explain requirements for test scores and the NCAA Clearinghouse.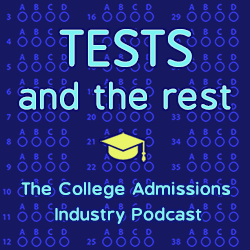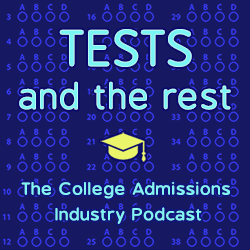 What are five things you will learn in this episode?
What is the NCAA eligibility center, and why does it matter?
What is confusing about how NCAA evaluates ACT scores?
How else do test scores impact a student athlete's college prospects?
Why do some schools combine athletic and academic money?
How does the college testing timeline differ for an athlete?
MEET OUR GUEST
Jennifer Henson ( a.k.a "The GOAL DIGGER") is a nationally sought after test prep expert specializing in the ACT test. Jennifer, who was Winton Woods City School's (OH) Teacher of the Year in 2014, holds a Master of Education degree with a Bachelor's in English from Xavier University—where she was a walk-on tennis player. She's taught 21 years and coached ACT prep for over 7 years– and has an army of teachers trained to assist her requests for tutorials. Her former ACT students now attend notable higher learning institutions, including Notre Dame, The Ohio State University, Texas A&M, The Naval Academy, and the University of Kentucky—among others.
Jennifer has assisted students from California to Connecticut—and states in between—to reach their personal ACT goals. No score is too low or too high, as she has doubled the scores of students starting at the low end, in addition to helping initially higher scoring students achieve the coveted 36 on every section of the test. Two young men playing D1 football had a composite score of a 9 originally, and scored 18 and 20 (respectively) after working with her. Two of her former clients now have NFL experience.
Find Jen at www.jenhensonactprep.com.
LINKS
NCAA Sliding Scale for GPA and SAT/ACT Scores
How Test Prep And Sports Are Similar
ABOUT THIS PODCAST
Tests and the Rest is THE college admissions industry podcast. Explore all of our episodes on the show page.