Ready to learn the history, philosophy, and practice of an experienced professional in the test prep industry?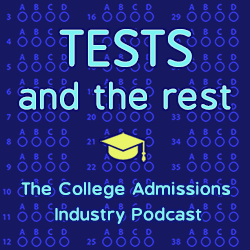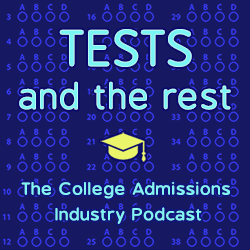 Meet Samiya Cogmon, who founded Horizon Star Tutoring Co in 2019 with a mission to bring the joys of academic achievement to others… the confidence that you take into adulthood.
The vision was born long before the company was. Samiya tutored students throughout
high school because school was something she always took pride in. But it wasn't until years later that everything fell into place. After graduating as Valedictorian of her high school and
getting the honor of Summa Cum Laude in college, Samiya wanted to continue to shift education for others. Horizon Star Tutoring is the result.
Now Horizon Star Tutoring accommodates students virtually as well. Making it possible for them to impact thousands of students across the nation, while still working in their home city, Las Vegas. Whether in-person or online, Samiya takes pride in getting exceptional results for students and parents.
Find Samiya at https://www.horizonstartutoring.com.
ABOUT THIS PODCAST
Tests and the Rest is THE college admissions industry podcast. Explore all of our episodes on the show page.
ABOUT YOUR HOSTS
Mike Bergin is the president of Chariot Learning and founder of TestBright. Amy Seeley is the president of Seeley Test Pros. If you're interested in working with Mike and/or Amy for test preparation, training, or consulting, feel free to get in touch through our contact page. We'd love to hear from you!