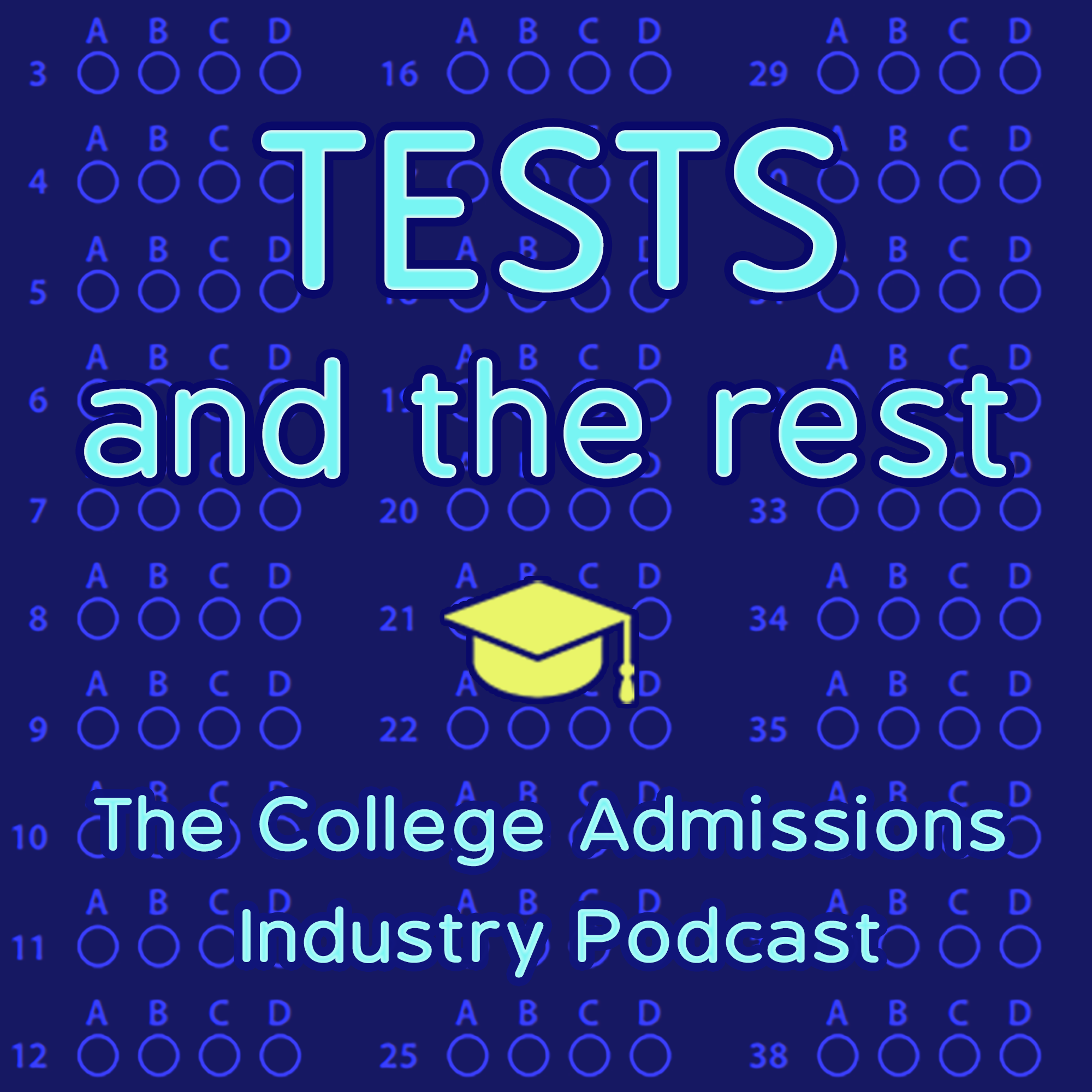 Welcome to THE college admissions industry podcast! Join Mike Bergin and Amy Seeley every Tuesday as they discuss the latest issues in testing, admissions, learning, and education with leading experts.
Tests and the Rest is perfect for school counselors, educators, test prep professionals, college consultants, and just about anyone engaged in the college admissions process. You can subscribe to this podcast using the form at the bottom of the page or stream it online via leading podcast apps, including iTunes, Google Podcasts, Spotify, Stitcher, and TuneIn Radio. At about 25 minutes per episode, you can enjoy Tests and the Rest just about any time.
YOUR HOSTS
Mike Bergin is the president of Chariot Learning and founder of TestBright. Amy Seeley is the president of Seeley Test Pros. Between the two of us, expect over 50 years of industry insight, expertise, insider news, and maybe a bit of sarcasm.
EPISODES
11. TEEN ANXIETY AND SOCIOECONOMIC STATUS with psychiatrist Dr. Anthony Villani
10. DECIDING BETWEEN THE SAT AND ACT with Heather Krey, director of Test Prep for Success
9. COLLEGE ADVISING FOR UNDERSERVED POPULATIONS with Dr. Chris Tudico, school counselor at Saint Martin de Porres
8. BRINGING CRITICAL BALANCE TO HIGH SCHOOLERS' LIVES with Eric Domroes, school counselor at Pittsford Mendon HS
7. STATE OF THE TEST PREP INDUSTRY IN 2019 with Kevin Organisciak, founder of The Association for Test Prep, Admissions, and Private Tutoring (TPAPT)
6. HOW TO MAKE THE MOST OF ONLINE TEST PREP with Tom Ehlers, founder and president of Method Test Prep
5. NEED BLIND AND NEED AWARE ADMISSIONS with educational consultant Jona Jacobson
4. THE ROLE OF LIBRARIES IN TESTING AND ADMISSIONS with Deena Viviani, Young Adult Librarian at Brighton Memorial Library
3. ACT SCORE REVIEW AND VALIDATION with Desiree Rodriguez-Gould, college counselor at St. Edward HS
2. PAST, PRESENT, AND FUTURE OF TESTING + Amy Seeley's origin story
1. SAT & ACT TESTING TIMELINES + Mike Bergin's origin story