The Advanced Placement exams represent some of the most challenging subject-specific standardized tests a high schooler might ever take. Amy and Mike believe that every test warrants smart, serious preparation, so we invited educator Greg Hudson to share valuable strategies, insights, and resources for getting ready for the AP US History exam.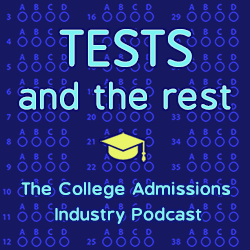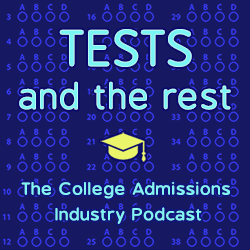 What are five things you will learn in this episode?
What is tested on the AP US History exam?
How do students score points on the AP US History exam?
What are the highest priority topics on the test?
How should students prepare for the AP US History exam?
What are the best prep materials for AP US History?
MEET OUR GUEST
Greg Hudson is an AP United States History teacher at Valley High School in West Des Moines, Iowa. He earned his Masters in Social Studies Education from Truman State University and has been teaching this AP History for 17 years. He also teaches as an adjunct instructor at Des Moines Area Community College.
He works with over 150 students everyday as a teacher, and since most of his students are AP History students, he is certainly familiar with test prep. In addition, Greg has helped students prepare for the ACT since 2009. Today, he teaches ACT and PSAT classes a couple of times a year. He also teaches AP History workshops. Greg has created both AP History and curriculum and test-prep materials over the years, working with big names in the realms of both AP History and ACT/SAT Prep.
Finally, with regards to the AP program, Greg has participated on the scoring end of DBQs, LEQs, and short answer questions for seven years. He has also served as a scoring leader as well, helping craft the standards by which these student writings are scored. He currently lives in West Des Moines, Iowa, the best city in America.
Greg first appeared on this podcast in episode 439 for a test prep profile.
Find Greg at hudsong@wdmcs.org.
LINKS
AP United States History Classroom Resources
AP United States History – AP Students
AP United States History Course
Edison Prep – AP History Bootcamps
Heimler's History
RELATED EPISODES
COURSE SELECTION FOR HIGHLY SELECTIVE ADMISSIONS
THE FUTURE OF AP EXAMS
CHOOSING BETWEEN AP AND IB PROGRAMS
ABOUT THIS PODCAST
Tests and the Rest is THE college admissions industry podcast. Explore all of our episodes on the show page.
ABOUT YOUR HOSTS
Mike Bergin is the president of Chariot Learning and founder of TestBright. Amy Seeley is the president of Seeley Test Pros. If you're interested in working with Mike and/or Amy for test preparation, training, or consulting, feel free to get in touch through our contact page. We'd love to hear from you!