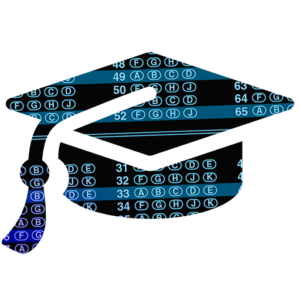 Those hard working and dedicated professionals who staff admissions offices in colleges across the country usually find value in the data provided by certain test scores. SAT and ACT scores usually matter most in this category, while other supplemental tests add additional context to student evaluations. Test-flexible schools, however, question the primacy of the SAT and ACT over other standardized exams. Jon Burdick, Vice Provost and Dean of Admissions and Financial Aid at University of Rochester, neatly explains the test-flexible philosophy:
In trying to see a profile of what you accomplish in testing, readers do not expect every student to be great at every kind of test, but it can be valuable to see that a student has confronted more than one kind of test.
What tests, then, will readers at test-flexible schools consider? Admissions policies vary by school, but NYU's policy incorporates the widest array of test options:
SAT
ACT (writing test not required)
Three SAT Subject Test scores
Three AP exam scores
International Baccalaureate (IB) Diploma
Three IB higher-level exam scores if not an IB Diploma candidate
Certain international qualifications that shows you completed your secondary education
Applicants should always review each target school's policies carefully and present test scores that best enhance the rest of the application. Focus on quality over quantity; at least one test-flexible school has suggests that too many submitted test scores could work against its applicants.
RELATED QUESTIONS
What does test-optional mean?
What is a superscore?
Do colleges see the scores from every test a student takes?
What are SAT Subject Tests?