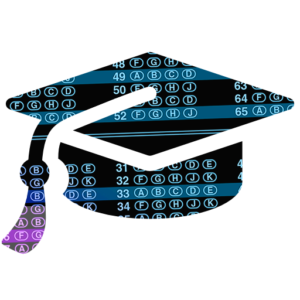 While the SAT and ACT have been mainstays of college admissions decisions for generations, many schools today are exploring the impact of applications without test scores. Of course, these standardized tests offer valuable data by which to compare huge numbers of students from all over the country and abroad. Some schools, such as Wake Forest, offer a more expansive application process:
For the record, it's not that we think standardized tests are evil. We just think that the measure of your intelligence and potential requires a deeper dive. It's about life experience, aspiration, work ethic, engagement and all of what makes you who you are. That's why we believe so strongly in the interview process. Numbers rarely tell the whole story.
More schools every year are declaring their application process test-optional, meaning students do not need to submit SAT or ACT scores for admission. Most test-optional policies resemble that of Bates University:
Bates has been a national leader in the test-optional movement for three decades. In October 1984, the faculty voted to make standardized testing, such as the SAT, SAT Subject Tests, and the ACT, optional for all students applying to Bates.
Keep in mind, though, that the majority of applicants to test-optional schools still submit SAT and/or ACT scores. In fact, those scores tend to fall into highly competitive ranges. Consider Bates again; their Class of 2022 submitted scores with middle 50% ranges as follows:
SAT Evidence Based Reading and Writing – 670-730
SAT Math – 700-760
ACT Composite – 30-33
Many schools adopt test-optional policies to attract applicants from unconventional or underrepresented backgrounds and groups. University of Chicago provides a comprehensive descriptions of the items that might be offered in place of test scores:
…if you feel a standardized test does not accurately reflect your academic potential, you can opt out of submitting a test score at no penalty to your application. We welcome any student regardless of testing plan to submit additional material that they feel best highlights their skills, talents, and potential contributions to UChicago. This may include, but is not limited to, creative writing projects, highlights from music/dance/visual art/theater performance, school capstone projects such as AP Capstone, IB Extended Essay, or the equivalent, research projects, business plans, on-line accomplishments such as achievements on Khan Academy, or other work of note.
Even admission to a test-optional school does not necessarily mean a student is free from the SAT or ACT. Consider Wesleyan University's policy:
Because standardized test results are used for academic counseling and placement, as well as for our institutional research, all entering first-year students must submit ACT or SAT and two SAT Subject Test scores after the conclusion of the admission process and prior to matriculating at Wesleyan.
Test-optional schools may also require SAT or ACT scores for scholarship or aid.
ADDITIONAL RESOURCES
Complete Guide to Colleges Not Requiring SAT Scores
RELATED QUESTIONS
What does test-flexible mean?
What is a superscore?
Do colleges see the scores from every test a student takes?