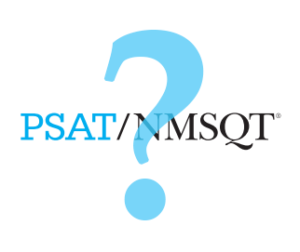 The National Merit® Scholarship Program is an academic competition for recognition and scholarships that begins–but hardly ends–with the Preliminary SAT/National Merit Scholarship Qualifying Test, otherwise known as the PSAT/NMSQT.
Students seeking participation in the National Merit Scholarship Program must meet the following requirements:
take the PSAT/NMSQT in the specified year of the high school program, usually 11th grade
be enrolled as a high school student (traditional or homeschooled), progressing toward graduation and planning to accept admission to college after high school
be a citizen of the United States, a U.S. lawful permanent resident, or in the process of pursuing U.S. citizenship
Of approximately 1.6 million entrants in a given year, about 50,000 with the highest PSAT/NMSQT Selection Index scores qualify for National Merit Scholarship recognition. The Selection Index for recognition varies by state. In September following the PSAT/NMSQT, qualifying scorers are notified through their schools of their status as either a Commended Student or Semifinalist.
Commended Students do not continue in the competition for National Merit Scholarships, but some may become candidates for Special Scholarships sponsored by corporations and businesses.
Semifinalists, the highest scoring entrants in each state, must advance to Finalist standing in the competition by meeting high academic standards and other important requirements. To advance, Semifinalists have to take–and excel on–an official SAT.
In February following Semifinalist announcements (usually February of senior year), approximately 15,000 students are designated as Finalists.
From March through June of that same year, 7,500 Finalists–roughly half of the pool of qualifying students–receive notification that they've received Merit Scholarship awards, which may include the $2500 single payment National Merit Scholarships or different Corporate-sponsored or College-sponsored Merit Scholarship awards. During this same period, some students who received recognition but did not make Finalist may be awarded Special Scholarships provided by corporations and business organizations.
ADDITIONAL RESOURCES
National Merit® Scholarship Program page
Requirements and Instructions for National Merit Scholarship Semifinalists
RELATED QUESTIONS
What is the PSAT?
How is the PSAT scored?
How is the National Merit Scholarship Selection Index calculated?