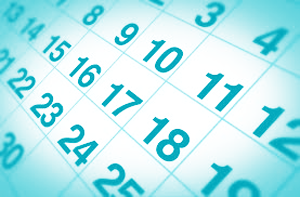 By October, students have settled into the rhythm of the school year. Most extracurricular activities have yet to begin, and many teachers are moving at a more relaxed pace than they'll adopt come spring. Why wouldn't October be a good time to take the SAT or ACT?
PROS
The PSAT/NMSQT in October focuses attention on testing this month
Academic workload may still be relatively light at this point in the school year
Excellent opportunity for students who could not prep over the summer
Certainly the last chance to reach target scores before Early Action/Admission deadlines
CONS
Fall sports may interfere with prep and testing
RECOMMENDED FOR
12th graders who still need their best scores
11th graders, especially those with National Merit Scholarship potential or winter and spring commitments
No other month of the year affords high schoolers the chance to take three (SAT, PSAT, ACT) high stakes admissions or scholarship tests in such a short span. High school juniors who make the most of this opportunity may decide their college fates before Thanksgiving!
RELATED QUESTIONS
When are the SAT and ACT offered in a year?
During which month is the SAT or ACT easiest?
How much time is needed to prepare for the SAT or ACT?