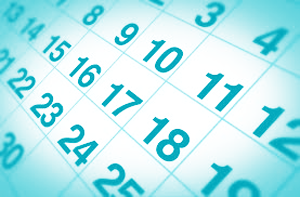 When the College Board swapped January for August on the testing calendar, observers wondered whether a late summer test date would be well received. Considering how crowded August test centers are, this test date appears to be a big hit. But is August a good time to take the SAT?
PROS
School has either just started or has yet to begin
Easier to prepare over the summer than during the school year
Perfect follow-up for students who were close but not quite on target on the spring SATs
CONS
Summer plans may interfere with proper preparation
Fewer available test centers
Fall athletes are already committed to all-day, two-a-day, or three-a-day practices
Some students have to sit for SAT Subject Tests in August
RECOMMENDED FOR
11th graders who prioritized summer prep
12th graders who still need their best scores, especially those who fit in summer prep
August is an excellent time for juniors and seniors alike to start the school year strong. Make the most of this opportunity by registering well in advance and committing to thorough preparation while school is out.
RELATED QUESTIONS
When are the SAT and ACT offered in a year?
During which month is the SAT or ACT easiest?
How much time is needed to prepare for the SAT or ACT?