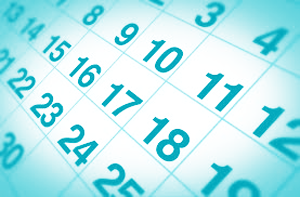 By April, the long slog of the school year has begun to wear even the most diligent students down. But this month signals spring, the point by which high school juniors should be taking their college entrance exams. Is April a good time to take the ACT?
PROS
Situated between the winter and spring sports seasons
Juniors have completed most of Algebra 2 by this point
Offers an excellent opportunity to finish testing before spring truly arrives
CONS
Often falls during one of the weekends of Spring Break
RECOMMENDED FOR
11th graders who have prepped but haven't yet reached their ACT goals
11th graders who have time to prep and are looking at a very busy spring
The April ACT has become one of the most popular test dates of the year for good reason. Any junior who hasn't already earned his or her target ACT score should take this opportunity to finish testing before APs, finals, and all the other distractions of late spring.
RELATED QUESTIONS
When are the SAT and ACT offered in a year?
During which month is the SAT or ACT easiest?
How much time is needed to prepare for the SAT or ACT?