Success in college depends on more than just finding the right academic fit–you have to find an environment where you can be yourself in all the ways that are important to you. Amy and Mike invited educational consultant Robert Powers to share insights into navigating college and admissions as an LGBTQ+ student.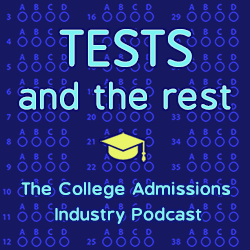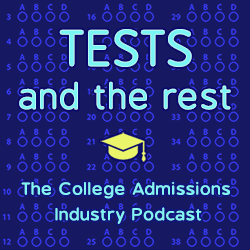 What are five things you will learn in this episode?
What are important factors to consider when trying to find the right fit as a LGBTQ+ student?
What are the different campus organizations that support the social and emotional identity of LGBTQ+ students?
Is it important or necessary to disclose LGBTQ+ status in the college application?
What should students and families be asking when on campus to ensure a safe environment?
What are good resources to use to identify colleges that support LGBTQ+ students?
MEET OUR GUEST
Robert Powers is an expert on the LGBTQ+ college search and a national advocate for LGBTQ+ students. He is currently writing the chapter on LGBTQ+ students for the upcoming sixth edition of NACAC's textbook, Fundamentals of College Admission Counseling. He owns his own college counseling firm, College Torch, where he guides LGBTQ+ students through the college search and application process. He is also the co-founder of IECs for Human Rights, the only grassroots advocacy organization for IECs.
Find Robert at robert@collegetorch.com or follow Robert on LinkedIn.
LINKS
10 College Campus Red Flags for LGBTQ+ Students
Campus Pride
Join IECs for Human Rights
Anti-LGBTQ+ policies
RELATED EPISODES
WHAT EDUCATORS SHOULD UNDERSTAND ABOUT GENDER
SELF-ADVOCACY IN EDUCATION AND ADMISSIONS
FITTING IN AND STANDING OUT
ABOUT THIS PODCAST
Tests and the Rest is THE college admissions industry podcast. Explore all of our episodes on the show page.
ABOUT YOUR HOSTS
Mike Bergin is the president of Chariot Learning and founder of TestBright. Amy Seeley is the president of Seeley Test Pros. If you're interested in working with Mike and/or Amy for test preparation, training, or consulting, feel free to get in touch through our contact page. We'd love to hear from you!