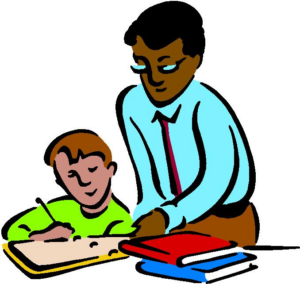 Finding a tutor can be one of the most intimidating parts of preparing for a standardized test. If you're feeling a little overwhelmed while perusing tutoring services, or you can't seem to find a teacher who's a good fit, here's a quick rundown of the most important things to look for in any tutor:
They understand the tests and properly prepare you for them. That means playing by the practice test rules, timing you down to the second and making you stick to it for the whole three-and-a half hours. If they just hand you a practice test and tell you to have at it, that might be a red flag.
They have a good grasp of your personal strengths and weaknesses. A good tutor knows you're an individual, and won't just fall back on a one-size-fits-all approach while teaching you.
They challenge you to keep doing better. A teacher that lets you cruise through their lessons isn't teaching you much of anything. It might feel like they're running you ragged sometimes, but that's because they know what you're capable of.
They're helping you reach your personal goals, not holding you to arbitrary standards. They should tailor their approach to what their students want to achieve, whether they're just trying to graduate or they want to go to Harvard.
You like them! A tutor you actually click with can make even the most brutal test-prep regimen bearable. They should make you feel supported and welcome as a student, be patient when you're struggling and cheer you on when you reach your goals.
Think of the above as a wish list. Nobody's perfect, after all, and what works for other students might not work for you. It might take a little bit of shopping around, but if you find a tutor that checks all these boxes, they're the one you'll want in your corner as you get ready for test day.
RELATED QUESTIONS
Should a student bother to study for the SAT or ACT?
What are the best and quickest ways to prepare for the SAT or ACT?
ADDITIONAL RESOURCES
How to assess tutors and test prep providers
The 7 traits of top tutors