Ready to learn the history, philosophy, and practice of an experienced professional in the test prep industry?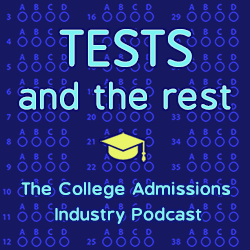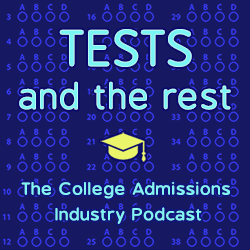 Meet Michael ElDeiry. Since founding Broward Tutorial Services in 2004, Mike has worked with over 1,000 students. His students have achieved score improvements of 10+ points on the ACT and 500+ points on the SAT.
Mike has a BS in Biology from Tufts University and an MBA from the Kenan-Flagler Business School at the University of North Carolina, Chapel Hill. He has completed courses for an MA in Biology from Harvard University as well. When he's not busy preparing students for their tests, Mike enjoys spending time with his nieces and nephews, competing in Scrabble® Tournaments, and enjoying the South Florida sunshine.
Find Michael at https://browardtutorial.com or michael.eldeiry@gmail.com
ABOUT THIS PODCAST
Tests and the Rest is THE college admissions industry podcast. Explore all of our episodes on the show page.
ABOUT YOUR HOSTS
Mike Bergin is the president of Chariot Learning and founder of TestBright. Amy Seeley is the president of Seeley Test Pros. If you're interested in working with Mike and/or Amy for test preparation, training, or consulting, feel free to get in touch through our contact page. We'd love to hear from you!