All About MindFlow: Increase reading speed, improve comprehension, and reduce anxiety when taking tests with educator and author Bara Sapir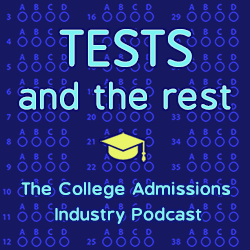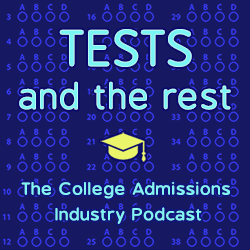 What are five things you will learn in this episode?
What is the story behind MindFlow?
How does MindFlow work?
Who currently uses MindFlow?
What kinds of outcomes do users experience?
What should someone curious about MindFlow know about it?
ABOUT MINDFLOW
MindFlow is an online mindful speed reading platform created to help students increase reading speed, improve information comprehension, and reduce anxiety when taking admissions tests. The program was initially taught in-person and through online live workshops, and recently launched as a more robust online platform. MindFlow has a proven track record of enhancing test performance in the hundreds of MindFlow students who consistently experience an increase in their reading speed – up to 5x faster –as well as an average 13% score improvement on reading-based test sections. The program currently offers ISEE, SHSAT, SSAT, SAT, ACT, GRE, GMAT, LSAT, MCAT, TOEFL, IELTS, PTE tracks, general tracks for students in middle school, high school, and college, and for adults not taking tests, but who seek reading and mindset improvement professionally or personally.
What's the secret to MindFlow students' success? An effective training that combines speed reading processes and mindful techniques which aren't traditionally included in the school or test prep curriculum. These may be the missing links needed to improve one's test taking performance, as well as reading in school, for work, and in life. MindFlow's holistic techniques help students better understand what, how, and why they're learning, while helping them embody a more focused, confident, and relaxed mindset under the pressure of taking a high-stakes test.
MindFlow's creator Bara Sapir has over 20 years of experience in test prep and test anxiety reduction. She holds Masters degrees in Education and Art History and certification in Hypnosis, Neuro-Linguistic Programming, Integrated Life Coaching, Mindfulness Based Stress Reduction for Teens (MBSR-T), and is an ordained Kohenet. Bara has produced various study aids, including ten titles in The Full Potential Audio Course, a complete mindset upgrade training for test takers. She is co-author of The GMAT Full Potential Sentence Correction Intensive and author of The Full Potential Manual. She is a professional artist and active in dog rescue. She lives with pup, Chata.
To learn more, please contact business@mindflowspeedreading.com. Businesses, tutors, and schools can find out about our revenue stream opportunities here.
ABOUT THIS PODCAST
Tests and the Rest is THE college admissions industry podcast. Explore all of our episodes on the show page.
ABOUT YOUR HOSTS
Mike Bergin is the president of Chariot Learning and founder of TestBright. Amy Seeley is the president of Seeley Test Pros. If you're interested in working with Mike and/or Amy for test preparation, training, or consulting, feel free to get in touch through our contact page. We'd love to hear from you!